Cheese
Ultimate Guide to British Cheese
By Edward Hancock
Mar 2, 2022
Buy British: Alternatives to cheese from abroad
One of the (many) things that gets me so ruddy excited about British cheese, is the sheer variety of wonderful artisan cheese that is now being made in the UK. Making cheese is hard…and I mean hard in terms of effort required (4am starts, 8pm finishes, 365 days a year) but also hard in terms of degree of difficulty.
Milk is a diva, and it requires constant monitoring, care and attention to get it from cow to cheeseboard. In fact, it is quite mind-boggling to think that all cheese starts off from the same four ingredients; milk, starter culture, rennet and salt. The rest (sprinkled in with maybe some brandy or cider for a washed rind cheese) is purely down to the 'make' and how that cheese is then managed through maturity. So variety is amazing, and whilst us Brits are known for our stonking Stilton, and banging cheddars that can make grown men cry (and taste buds tingle) the real revelation is that we can master cheese from around the world. Gouda, Brie, Camembert, Vacherin, Epoisses, even Morbier. You name it, we almost certainly have an innovative version of it here in the UK. And not only that…it tastes bloomin' marvellous!
So, let's run through some of my personal favourite British alternatives to Continental superstars. Search them out, and you will be handsomely rewarded!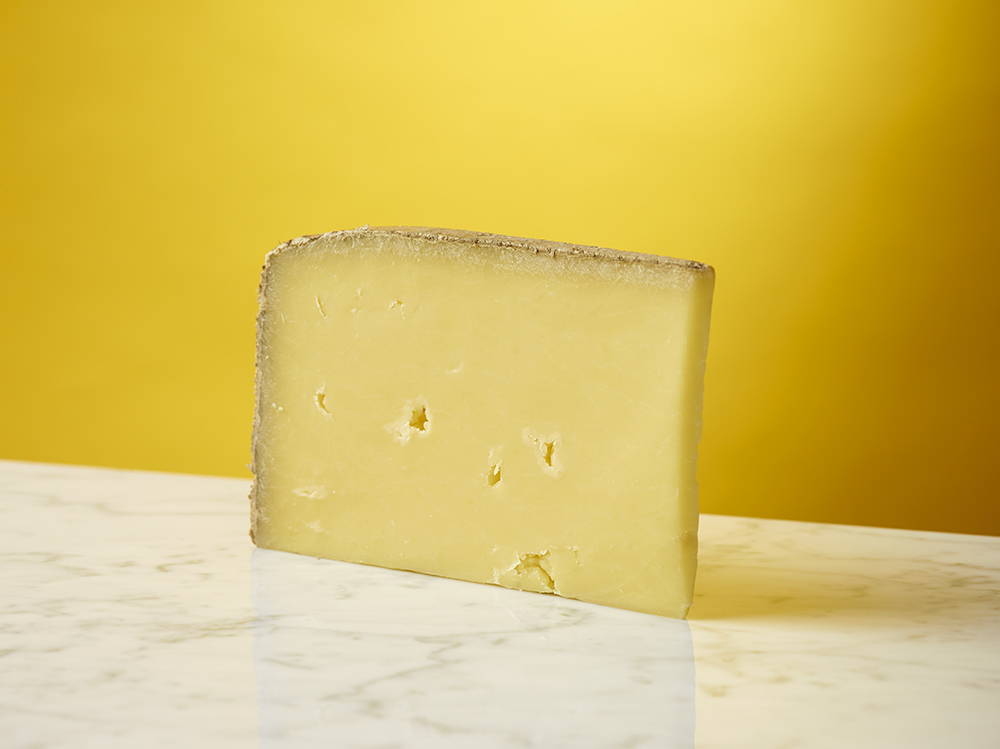 Hard Cheeses (Comte, Gouda, Ossau Iraty, Pecorino, Morbier, Tomme, Parmesan)
Like the Harlem Globetrotters of the cheese world, above you have some of the most famous cheeses in the world. Below, you have the British challengers taking them on:
Lincolnshire Poacher (Vintage) in the style of Comte: A great place to start for two reasons. Firstly, because Vintage Poacher is one of our favourite cheeses of all time at cheesegeek HQ, but also because Comte is possibly the greatest cheese in the world. A cheese that is impossible to replicate anywhere else in the world, Simon Jones at Lincolnshire Poacher has taken part of the Comte method, and intertwined it with a cheddar make. The result is a cheese that has the appearance of a cheddar, and that up front farmy twang, but then gives way to the most extraordinary buttery, nut smoothness, reminiscent of an 18-22mth Comte.
Cornish Kern in the style of a Gouda/Alpine: With the first batches coming out around 2017, Kern didn't keep Catherine Mead and her team at Lynher Dairies in Cornwall waiting long for success and won Supreme Champion at the World Cheese Awards 2017, making it officially the best cheese in the world. With the classic Gouda wax shell, inside is a dense, hard cheese that delivers on so many levels. Floral, sweet, toast, butter, it's all in there. Aged for 18mths, it also carries that trademark aged gouda crunch. A gouda alpine/gruyere hybrid, this is a true testament to British ingenuity.
Shepherd's Store in the style of Ossau Iraty: Our first sheep's milk cheese, and made in Ireland by the magicians that are Cashel Blue farmhouse, this is a 6mth aged cheese that is very reminiscent of an Ossau Iraty. It has a supple, fudgy texture, and an indulgent salted caramel savoury sweetness that just keeps you coming back for more.
Spenwood in the style of Pecorino: Anne Wigmore actually conceived the idea for Spenwood after an extended break to Sardinia. Whilst out there, she fell in love with Pecorino, and rather than just bring a wedge back, she decided to make her own version of it. Whilst over the past decades the recipe has evolved into a totally unique cheese, those Pecorino roots are still very much evident when you taste Spenwood.
Ashcombe in the style of Morbier: Made by David Jowett in Gloucestershire, this is a brand new cheese, only first released in 2020, and has everything you would expect from a classic Morbier. Of course the trademark 'ash line' through the centre, but also the same supple texture, slight farmy tang, but then smooth, delicate and elegantly refined.
St Helena in the style of Tomme: Julie Cheyney at Fen Farm is probably most known for her delightful St Jude, made with raw milk from the herd of Montbeliarde cows on site. It is true, small scale artisan cheesemaking. But as if that wasn't enough, now Blake Bowden from Fen Farm has released (again within the last 12mths) St Helena. It carries that slightly minerality on the rind, and unmistakable earthiness, whilst the centre is light, sweetly nutty and dangerously moreish. For so long I have waited for a Tomme-style cheese that hit the right mark, and now we have it.
Old Winchester in the style of a Gouda/Parmesan: Whilst Mike Smales makes Old Winchester in the style of a Gouda, I have included Parmesan here as so many people that have tasted this cheese remark on how much it reminds them of a Parmesan. Aged for at least 16mths, it is hard, dry, crumbly and delightfully crunchy. It carries the profile of a mature cheddar, a parmesan and a gouda (in that order for me!!) all at once. One of the most complex cheeses out there, all the more impressive because it is pasteurised. A real favourite of ours at CG.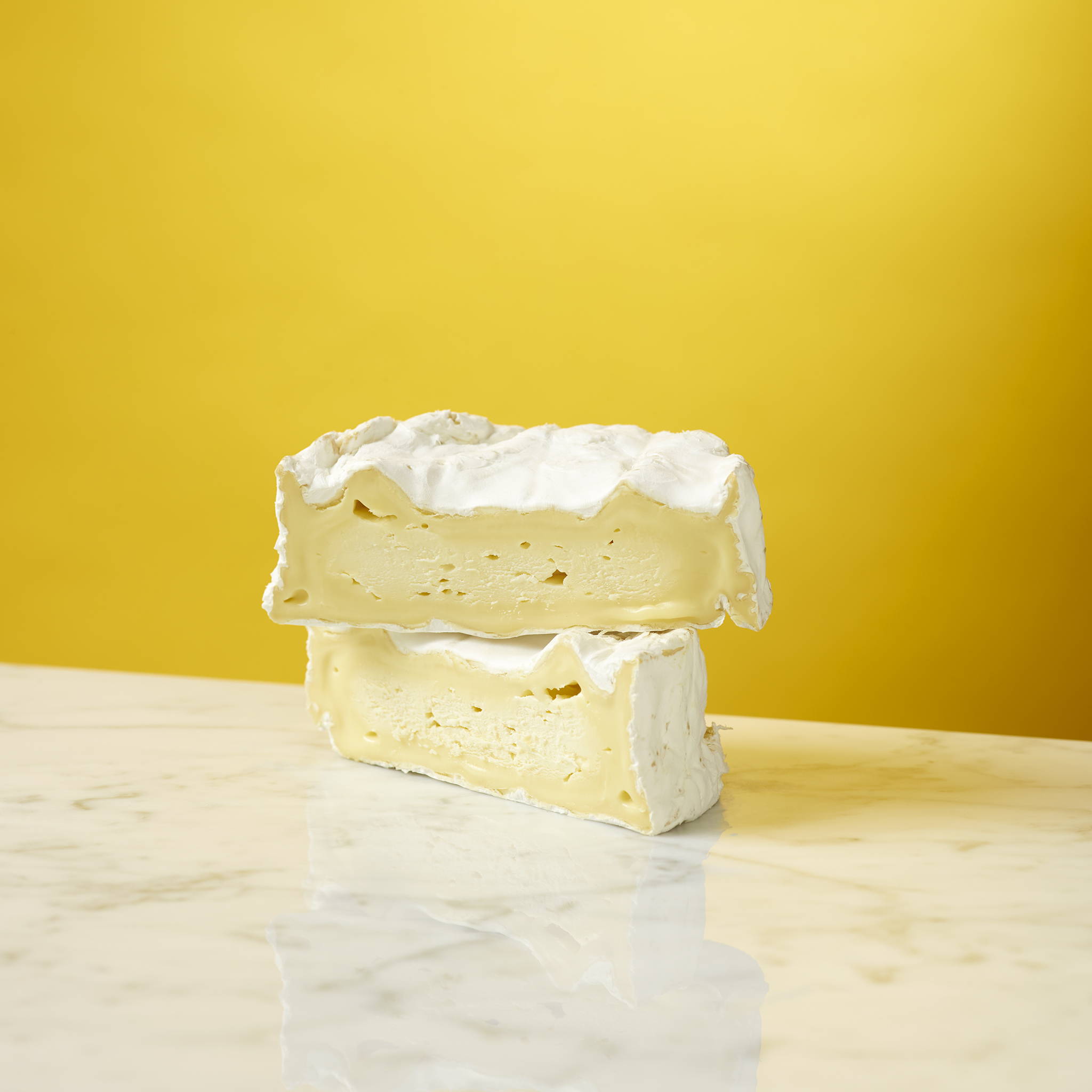 Soft Cheeses (Brie de Meaux, Camembert, Vacherin/Reblochon)
Baron Bigod in the style of a Brie de Meaux: There simply aren't many cheeses as globally recognisable as Brie de Meaux, and so taking on such a famous cheese was hugely ambitious. But Jonny Crickmore, at Fen Farm in Suffolk, cut no corners in his quest for perfection and has taken steps to make this cheese the best it can be, such as importing a herd of Montbeliarde cows from France specifically to make the cheese! An absolute triumph of cheesemaking, and one that really makes you feel proud to be involved with the industry.
Tunworth in the style of a Camembert: Made by Stacey Hedges in Herriard, Hampshire, Tunworth was one of the cheeses that coaxed me down the cheese rabbit hole, and really affirmed my love of the yellow stuff. As with Bigod, it is perfectly balanced almost every time, so reliable, and yet with those little hints of variability across the year that remind you this is a handmade, small-scale, artisan cheese. Bake it, drizzle it with truffle honey, or just take bites out of it whole. However you enjoy it, enjoy it you will! An absolute masterpiece.
Winslade/Rollright in the style of a Vacherin/Reblochon: Another two British cheeses being made by Stacey Hedges (Winslade) and David Jowett (Rollright). Both wrapped in spruce, in the style of Vacherin, which give them that definite woody, forest-like damp sweetness, and encourage some fascinating furry moulds to grow around the rind that impart such incredible flavour. Winslade is not washed, whilst Rollright is, and hence the former is white, and the latter orange in colour. Both, at perfect ripeness, will try and escape off your cheeseboard, so approach with spoons, and revel in their immensity.
Blue Cheeses (Roquefort, Gorgonzola)
Mrs Bell's Blue in the style of a Roquefort: In an ode to Roquefort, in North Yorkshire, blue cheese specialists Shepherd's Purse make Mrs Bell's Blue, a sheep's milk, blue cheese. If you are looking for the same lashing of saltiness to your palate, you will be disappointed, but that melt in the mouth creaminess is definitely there, and it really does have character. If Roquefort is your thing, then trying Mrs Bell's Blue is a must.
Beauvale in the style of a Gorgonzola: In a country where Stilton is so revered, it is perhaps no surprise that continental blue cheeses are the least replicated in the UK. Brits know what they want from their blue, and it is Stilton. Probably at Christmas. Possibly out of a pot. Almost certainly with some port. We know what we like. So for this reason, Gorgonzola style cheeses are few and far between on our island but one we do have ready to go (in your stomach) is Beauvale, of Cropwell Bishop Creamery (the famous Stilton makers). In a nod to the appetite for a more creamy, mild blue cheese, Robin Skailes and Howard Lucas make Beauvale in the style of a Gorgonzola, but with slightly more of a (stilton) hit. It has that classic scoopable texture, but more body than a Gorgonzola Dolce.
So there, in a nutshell (a pretty big one) we have some absolute highlights of British cheeses being made in the style of more famous continental cousins. Do search them out (many are available on our Pick 'N' Mix store!) because they are way too good to miss out on. And it also just feels great to support British cheesemakers who are doing so much to revitalise our artisan cheese industry.
Share the cheese knowledge